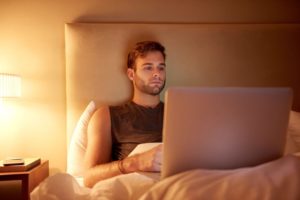 Many transgender men opt to undergo female to male top surgery as part of their transition to look more masculine. This procedure helps reduce the female breast form to achieve a flatter, more toned-looking chest appearance. When performed on the right candidates, FTM top surgery can significantly improve one's quality of life. Before starting this process, however, it is important to be well-informed about what to expect at every stage.
Our board-certified plastic surgeon, Dr. Neil J. Zemmel, has helped numerous transgender men through FTM top surgery, and he takes pride in his ability to help them realize their true gender identity. For those considering this masculinization surgery, Dr. Zemmel emphasizes five facts about the procedure.
Finding the right plastic surgeon is crucial for a successful outcome. Do your research to find a plastic surgeon who makes you feel comfortable and confident with their ability to safely and effectively help you achieve your aesthetic goals.
A letter from a mental health professional may be needed before your procedure. Many surgeons require a letter from a therapist or other mental health professional that assesses your readiness to undergo FTM top surgery. This is also often required before you are eligible to receive insurance coverage.
Insurance coverage will vary based on the company and your specific plan. FTM top surgery is typically considered a reconstructive procedure, and many major insurance companies offer coverage as a result. However, you should contact your insurance provider to learn the details of your plan's coverage, allowing you to budget accordingly.
You should surround yourself with support before and after your surgery. Transgender plastic surgery can be an emotional decision for many patients, which is why it is so important to get support from your family, friends, and surgeon. In addition, you may want help after surgery as you begin your recovery.
The final results of your FTM top surgery will take time. Undergoing a life-changing surgery like this can make patients feel anxious about their final outcome. Try your best to be patient, as your chest may take several months to fully heal. Final results can typically be seen between six months and one year.
To learn more about what to expect with FTM top surgery, please contact Richmond Aesthetic Surgery to schedule your consultation.
Previous Post
Next Post