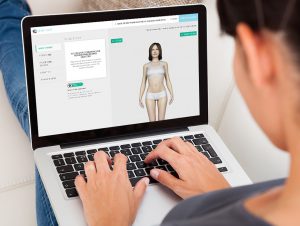 Dr. Neil Zemmel is proud to offer virtual consultations via Zwivel™ – a confidential online consultation tool – to give you a preliminary idea of your proposed treatment plan. Patients near and far can use this valuable resource to learn about our practice and whether they are a candidate for the procedures in which they are interested.
When you utilize Zwivel™, you can securely communicate with our doctors by sending a message, asking questions, and sharing photos directly with them. The app is data-secure and HIPAA-compliant. To get started with the convenient consultation method, follow the link below:
Start Your Zwivel Consultation Now
Once you have completed your virtual consultation, you may then schedule your surgery. Our team at Richmond Aesthetic Surgery will see you in person before your procedure for an in-person consultation and pre-operative visit.
Contact Richmond Aesthetic Surgery
For more information about our virtual consultation, or to learn more about our plastic surgery concierge services for out-of-town patients, please contact Richmond Aesthetic Surgery today.