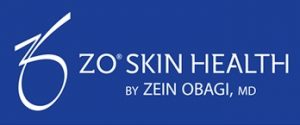 ZO® Skin Health by Dr. Zein Obagi is an innovative product line designed as a bridge between professional skin treatments and routine at-home care. The solutions available through ZO Skin Health are formulated with potent and proven ingredients to ensure the most effective treatment results. Through scientific research and Dr. Obagi's own clinical experience, ZO Skin Health products are developed with the goal of optimizing skin health for life.
Available at Richmond Aesthetic Surgery and the Dermlounge, along with the SkinMedica® line of products, our patients will receive a custom skin care plan from our Licensed Aesthetician, Heather Sinclair. During the consultation, Heather can determine the most beneficial products for each patient's unique skin conditions and goals.
ZO Skin Health Products
ZO Skin Health products can benefit patients despite their age, ethnicity, or specific skin concern. We offer a wide range of products from the advanced skin care line, which can provide the following benefits:
Cleansing
Exfoliating
Toning
Brightening
Hydrating
Sun protection
One or multiple products may be recommended based on the type and extent of the patient's concerns. Some of the many conditions that can be improved with consistent use of ZO Skin Health products include discoloration, signs of aging, acne, oily skin, and rosacea. To learn how ZO Skin Health can help you achieve beautiful, glowing skin, contact our office to schedule an appointment.