What Is BBL™ Treatment?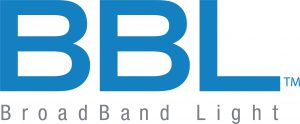 BroadBand Light by Sciton®, also known as BBL™, is a type of Intense Pulsed Light (IPL) treatment that can improve a wide range of cosmetic skin concerns. BBL has the capabilities to rejuvenate the skin, provide hair reduction, and treat acne, pigmented lesions, and vascular lesions. After being adjusted to the specific needs of the individual, the technology sends pulses of light energy to the target area, effectively renewing the skin for a more even skin tone and texture.
Who Is a Good Candidate for BBL Treatment?
The best candidates for BBL treatment at our medical spa are those wanting to reverse the effects of the aging process, an active lifestyle, or damage from sun exposure. Specific conditions that patients often want to address, which can be achieved with BBL therapy, is the following:
Acne
Freckles
Age spots
Rosacea and other vascular lesions
Unwanted hair
Common areas treated with BBL include the face, neck, chest, shoulders, and back of the hands. During the consultation process, your skin will be examined to determine if BBL treatment is right for you, or if an alternative may be more beneficial for your aesthetic goals.
What Does the BBL Treatment Entail?
Each BBL treatment session is customized to the type and extent of the patient's concerns. As the handpiece is guided over the target area, the technology sends photothermal energy to the outer layers of skin. This heat stimulates cell regeneration, helping improve skin tone, texture, and elasticity. As the skin is gently warmed, a precision cooling feature helps regulate the  treatment area's temperature, which also minimizes patient discomfort. A numbing cream can be applied prior to treatment to further aid in patient comfort. Depending on your treatment plan, the BBL device's wavelength can be adjusted to address multiple skin conditions during the same treatment, providing a comprehensive improvement for skin concerns.
Are There Side Effects to BBL Treatment?
No downtime is usually needed after BBL treatment, allowing patients to return to their normal activities immediately after they leave our office. Any side effects after BBL therapy are typically mild. It is normal to have some degree of redness or swelling after treatment, but this should quickly fade. You should avoid direct sun exposure until your skin has healed, wearing sunscreen to help limit UV light sensitivity. Dark spots may darken after BBL treatment, but this should gradually resolve. Depending on the type and extent of the conditions treated, you should begin to notice skin improvement over the next few weeks.
How Much Does BBL Treatment Cost?
The cost of BBL treatment will vary for each patient based on the specifics of their treatment plan. This includes the type of conditions being addressed, how many areas are being treated, and the number of sessions needed to reach optimal results. Our staff will provide you with a personalized quote during your consultation detailing what you can expect to pay. If you would like to turn your total BBL cost into smaller monthly payments, we can talk with you about our financing options as well as help you sign up should you be interested.