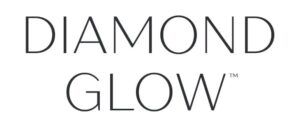 DiamondGlow™, previously known as SilkPeel® Dermalinfusion™, is a non-invasive skin resurfacing treatment with serum infusion that can be customized to treat a variety of skin concerns. The advanced solution is a beneficial alternative to microdermabrasion, going beyond the removal of dry and damaged skin cells by applying a specially formulated serum at the optimal time. Similar to the HydraFacial treatment, DiamondGlow™ involves a three-in-one process of exfoliating, extracting, and infusing. However, DiamondGlow™ is a unique skin care solution offering more of a medical-grade treatment for enhanced results. The entire process can be completed in about 20 minutes, providing immediate improvement with no downtime.
Am I a Candidate for DiamondGlow™?
DiamondGlow™ is appropriate for all skin tones and types. Even the most sensitive skin can typically benefit, and sensitive areas like the lips and around the eyes—which are often too delicate for professional exfoliation treatments—can be treated. DiamondGlow™ can address a variety of skin concerns, including:
Fine lines and wrinkles
Acne and acne scarring
Irregular pigmentation
Sun damage and dark spots
Oily skin
Uneven skin texture
The resurfacing treatment can be performed on the face and body, including the feet and hands. To provide the best possible results, the DiamondGlow™ device is fully customized to each patient's needs, with different diamond tip options and a custom combination of serums.
What Does the DiamondGlow™ Treatment Involve?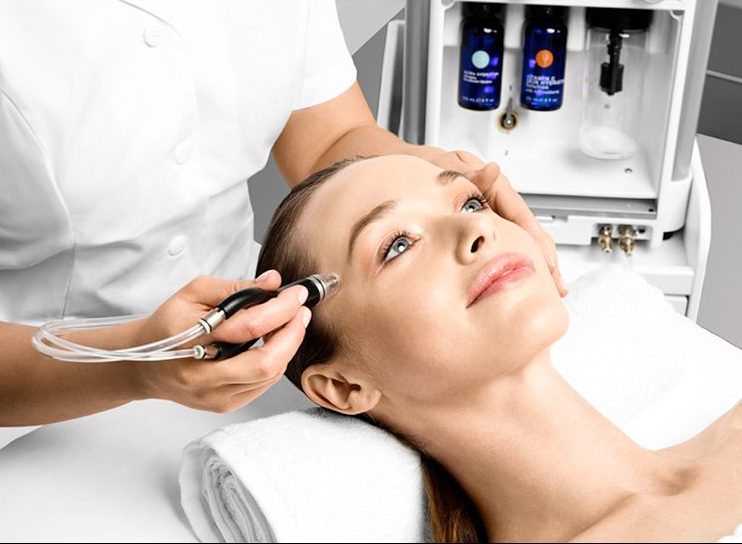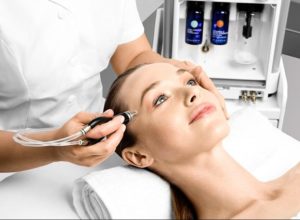 DiamondGlow™ involves a three-in-one process to revitalize the skin. The treatment simultaneously exfoliates dull skin cells, extracts clogged pores, and infuses your skin with serums. As the handheld device is guided across the treatment area, the diamond tip exfoliates the outer layer of skin to remove damaged skin cells, and suction is applied to cleanse pores of oil and debris.
As the skin is being resurfaced, the system delivers a topical solution that stimulates cell growth. This is the most effective time for serum infusion, as the skin and pores remain open. A custom blend of four serums will be selected based on your skin concerns, which includes hydrating, vitamin C, brightening, and clarifying formulas. DiamondGlow™ typically takes about 20 to 30 minutes, proving to be a great "lunch hour" procedure. The treatment produces little to no pain and requires no downtime afterwards.
What Can I Expect After a DiamondGlow™ Treatment?
Most patients obtain optimal results from 4 to 6 DiamondGlow™ treatments, spaced 7 to 10 days apart. The ideal number of sessions to achieve your desired results will be determined during your initial skin evaluation.
Immediately after a DiamondGlow™ treatment, you should notice glowing results. Your skin may feel warm and look pink, but this typically fades within 30 minutes. The serum infusion effectively plumps the outer skin by up to 70% for a healthier and more youthful complexion. You can expect your results to continue to improve as cell turnover occurs. Your skin care professional will recommend moisturizers, sunscreens, and other products to help you maintain your results.
How Much Does DiamondGlow™ Cost?
DiamondGlow™ costs approximately $150 to $300 per session on average. This can vary depending on the location and size of the area being treated as well as the professional performing your procedure. Our team will provide you with a cost estimate to help you budget for your DiamondGlow™ treatment, including if you plan to undergo a series of treatments.