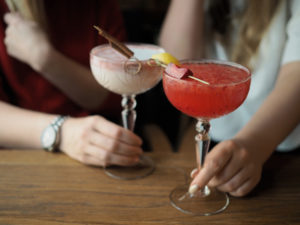 Following your plastic surgeon's post-operative instructions is important for ensuring a safe and smooth recovery. If you ever have any questions about your recovery, it's best to reach out to your surgeon, so they can offer you advice on how to navigate the healing period. One question that some patients are hesitant to ask is when they can resume alcohol consumption after cosmetic surgery.
Whether you undergo facelift surgery, breast augmentation, liposuction, or another procedure, Dr. Zemmel generally advises patients to avoid alcohol for at least one to two weeks after surgery—and only after you have finished taking your pain medications. This is because mixing alcohol with painkillers can be a dangerous combination, putting you at risk of damaging your wounds and over-exerting yourself. In addition, alcohol can make your post-operative swelling last longer.
When it comes to drinking alcohol after cosmetic surgery, you should adhere to your surgeon's advice, and when you do resume consumption, don't overdo it. While one to two weeks is an appropriate time frame for many patients, you should talk with your surgeon to determine when it is safe for you to drink alcohol again after your specific surgery.
Previous Post
Next Post