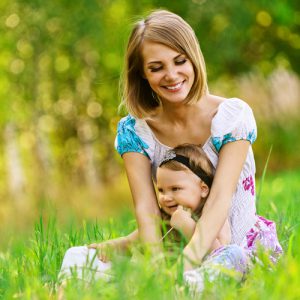 There's no doubt being a mother is a demanding job, which is why recovery after surgery is such a crucial time. While the mommy makeover procedure can provide beautiful enhancement for women's bodies post-pregnancy, many patients are concerned with how much downtime they will need following the surgery. To help patients understand what to expect in their recovery, Richmond Aesthetic Surgery's plastic surgeons provide a comprehensive overview of the recovery process so they know how to plan accordingly.
Since the mommy makeover is such a diverse procedure, there is no set recovery period. Patients have the ability to combine a wide range of options to address their unique concerns. Such procedures include breast lift, breast augmentation, tummy tuck, and liposuction. During the consultation, one of our plastic surgeons will recommend the most beneficial combination of procedures to help the patient achieve her ideal outcome. Based on the specific surgeries required, the details of post-operative recovery including care instructions, downtime, and a general healing time frame will be explained.
For more information about what can be expected following a mommy makeover, please contact Richmond Aesthetic Surgery to schedule your consultation.
Previous Post
Next Post