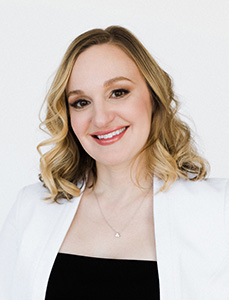 Megan J. Goff, PA-C is board-certified surgical physician assistant and injection specialist on our team at Richmond Aesthetic Surgery and the Dermlounge. She received her Bachelor of Science from James Madison University, where she conducted research in genetics and also participated in the local Big Brothers Big Sisters organization. Megan then earned her master's degree at Shenandoah University, which is one of the top physician assistant programs in the U.S. Here, she acted as the fundraising chair for the university's student council and was part of the international medical mission trip.
Dr. Zemmel, I knew from the first visit that you were the right surgeon for me. Little did I know that it was a package deal. I also got to have an AMAZING PA (Megan) who would be right there throughout the whole process! She is truly irreplaceable. As a nurse and aspiring NP I couldn't help but realize how the small things that aren't so "medical" at all can have on the patient's care (Dr. Zemmel, your calming, yet genuine bedside manner, and Megan's down-to-earth personality). I left your office saying "I want to be a part of a practice like this one day; I want to be like Megan!" Because of my experience I now understand what it's like to be a patient and to feel vulnerable. I have learned that we as healthcare providers can impact lives in such sensitive ways and create experiences that patients never forget. That is how I feel about all of you.
Megan strives to help her patients feel comfortable by practicing compassion and providing the highest quality of care. She was awarded Best Bedside Manner of Physician Assistants by Our Health Magazine in 2016.
Megan is especially passionate about helping patients suffering from breast cancer as they learn about their breast reconstruction options, and is proud to offer her assistance to these individuals. She is dedicated to supporting the cancer community and empowering those who live with the disease. When not working as a physician's assistant, Megan acts as a Komen educator for the Susan G. Komen organization and works to raise awareness on the topic of breast health.
She is a member of the Virginia Academy of Physician Assistants, the American Academy of Physician Assistants, and HYPE – a young professional community of the Greater Richmond Chamber of Commerce.
Megan lives with her husband Matt in Midlothian, and they enjoy boating and traveling, especially abroad.