We understand that it can be difficult and somewhat stressful to find the plastic surgeon that best fits your needs. It is important to choose a doctor that leaves a positive impression with you. The most typical questions we hear when patients call to find out information about our practice often involve questions about price. We agree price is very important when deciding if surgery is right for you. However, be weary at just looking at price and "the best deal!"  You may not realize the extent of how important it is that your surgeon is board certified and by whom they are certified by.
Alarmingly, many patients do not realize that ANY licensed physician of ANY specialty can call themselves a plastic surgeon or cosmetic surgeon. There is no law in most states to prevent this. This means that a doctor in any specialty can market themselves as a plastic surgeon and perform cosmetic surgery. You need to find out the credentials of your prospective surgeon and ensure that they are in fact board certified.
So if your plastic surgeon is board certified that's good enough right? NO! Doctors can be "board certified" in 24 different specialties or even certified by non-accredited boards! That does not mean that they are certified as a plastic surgeon and are qualified to be performing plastic surgery procedures. Do your homework and make sure your doctor is certified by the American Board of Plastic Surgery (ABPS). The ABPS is the only Plastic Surgery organization recognized by the American Board of Medical Specialties which oversees the 24 specialties.
In order to be board certified by the American Board of Plastic Surgery doctors must:
Earn a degree from an accredited medical school
Have a minimum of at least 5 years of formal residency training that includes at least 2 years in a residency program that focuses on plastic surgery techniques and is accredited by the Accreditation Council of Graduate Medical Education
Have passed an extensive oral and written exam
It is a very long and demanding process to be certified by the American Board of Plastic Surgery. This is why plastic surgeons certified by ABPS are qualified for the job. You need to ensure that you are in the best hands when it comes to your surgery. Dr. Zemmel*†‡ is certified by the American Board of Plastic Surgery. Dr. Zemmel*†‡ is also a Fellow of the American College of Surgeons, the largest multiple specialty group of surgeons in the US.
If you are interested in having a consultation with one of our board certified plastic surgeon, Dr. Zemmel, please call our office at 804-423-2100.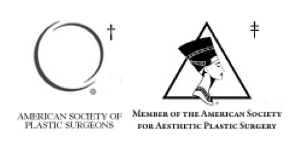 *Certified by American Board of Plastic Surgery
† Member of The American Society of Plastic Surgeons
‡ Member of The American Society for Aesthetic Plastic Surgery
Previous Post
Next Post