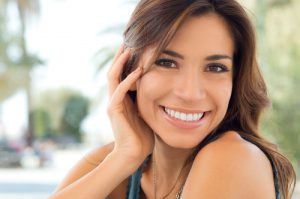 A common concern among breast enhancement patients is selecting the right implant size. Many people are afraid they'll end up with breast implants that are too large. Our goal here at Richmond Aesthetic Surgery is to help you achieve beautiful, balanced, and natural-looking results you are proud of, which is why our consultation process is so comprehensive.
Dr. Neil J. Zemmel considers a number of factors when it comes to breast augmentation surgery and breast implant size. To begin the process, he wants to learn of your aesthetic goals, as this will help him tailor the procedure to your needs. He then considers your current size and takes at least 17 measurements of your upper body. With this information, Dr. Zemmel can help find a range of implant sizes that will be proportional to the rest of your body. Finally, he evaluates the thickness and quality of your skin and breast tissue. By gathering all of this information regarding your current situation and ideal outcome, Dr. Zemmel we can help you find your ideal breast implant size.
Stay tuned for our next blog post, where Dr. Zemmel discusses how breast augmentation patients can visualize various implant sizes on their bodies before the actual surgery. Feel free to contact us should you have any questions, or if you would like to set up a consultation.
Previous Post
Next Post