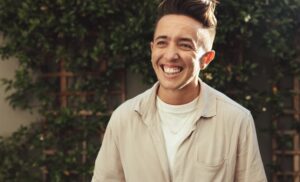 The choice to undergo Female to Male (FTM) top surgery, or any cosmetic procedure aimed at helping you express your gender identity, represents a significant step. Surgeons typically perform FTM top surgery to reduce breast tissue and create a more masculine aesthetic. This customized procedure always requires significant planning and deliberation to produce the best possible results. As such, you likely have several questions about the surgery, from inquiries about pre-operative qualifications to specific techniques and beyond. At our practice, one of the most frequently asked questions we receive about FTM top surgery is, "Do I need to have started hormone therapy to be eligible?"
In short, most plastic surgeons will not require you to be on testosterone in order to qualify for FTM top surgery. This is because hormone therapy generally has no bearing on the effects of this procedure; however, patients sometimes notice that being on testosterone prior to surgery adds volume to the chest muscles, which can improve the results. Ultimately, this part of the timeline of your transition depends on your personal needs and cosmetic goals.
Moreover, if you intend to pay for your procedure through insurance, be aware that certain companies will require patients to have been in hormone therapy for at least a year before providing coverage. Where applicable, our staff can communicate with your insurance company and consult with you to help you understand your benefits.
While the many aspects of FTM top surgery and the steps necessary to prepare for the procedure may seem overwhelming at times, rest assured that our plastic surgeons are vastly experienced and compassionate in their approach to this treatment. If you would like more information about FTM top surgery or our other advanced surgical options, feel free to contact us today.
Previous Post