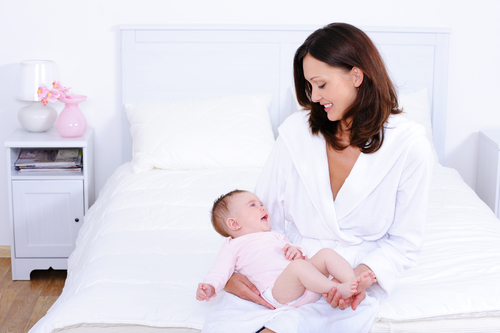 Pregnancy can be such a beautiful experience and exciting time in a women's life. But the effects it causes on your body afterwards can leave you feeling not so beautiful. Skin can be left splotchy and discolored, even loose and saggy. Richmond Aesthetic Surgery can help you with all of this! You can have that pre-baby body back – or an even more improved version, in no time!
Loose skin occurs mainly in the stomach area due to stretching of the skin because of damaged elastin and collagen fibers. The amount of loose skin and excess fat determines which treatment is best. Liposuction is ideal for pockets of fat that are difficult to eliminate and abdominoplasty (tummy tuck) is ideal for loose, excess skin with laxity in their abdominal wall.
This can also happen in the breasts due to dramatic size and shape changes following pregnancy and breast-feeding. The breasts can become deflated and low-positioned. A breast lift alone can benefit some women, while others may benefit from both a breast lift with breast implants to create additional volume that has been lost.
Call today so we can help you get that pre-baby body back!
Previous Post
Next Post