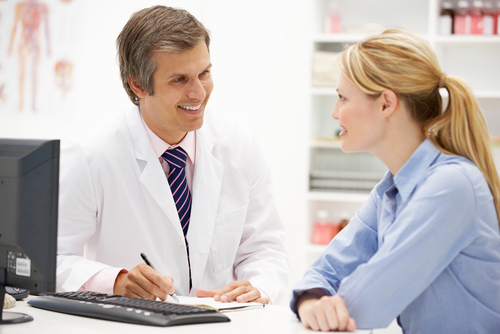 A breast cancer diagnosis and concern for your health can sometimes overshadow the emotions that come with losing a breast. Living a long, cancer free life is the most important goal. But wanting to hold on to your femininity is just as essential to your well-being. If your surgeon recommends a mastectomy, in most cases you will have the option to choose immediate or delayed breast reconstruction. There is no absolute right or wrong choice, just which option best suits your situation and your needs.
There are advantages and disadvantages to both immediate and delayed breast reconstruction. While delaying reconstruction gives you time to focus on treatments and research what type of reconstruction best suits you, being without a breast can be emotionally devastating for some. Immediate breast reconstruction, performed at the time of mastectomy, has become the standard of care for most patients. The obvious benefit to immediate reconstruction is the psychological and aesthetic advantage of waking up post-mastectomy with reconstruction well underway. Immediate breast reconstruction can spare the patient additional stages of surgery and additional interruptions in her life.
Whether you choose to have immediate or delayed breast reconstruction, Neil J. Zemmel, MD approaches every case with care and concern tailored to the individual patient. Feel free to contact Richmond Aesthetic Surgery any time with questions or concerns or to schedule a consultation visit.
Previous Post
Next Post