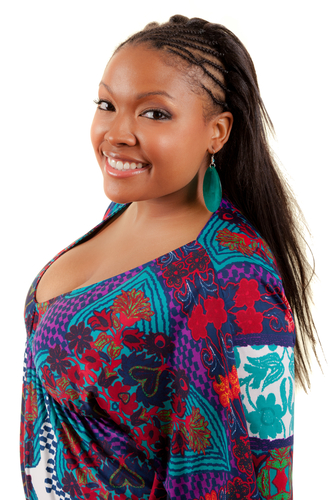 Dr. Neil Zemmel recently sat down to answer some questions regarding breast reduction and the three techniques – vertical, Wise pattern, and liposuction – that he utilizes at our practice. Take a look at our Q&A below to learn more about breast reduction surgery.
When should a patient consider breast reduction?
Breast reduction is a procedure that can achieve both a functional and cosmetic outcome. Women with large breasts causing long-term back pain, shoulder pain, and neck pain, as well as a persistent rash beneath the breasts, may be good candidates for breast reduction surgery. Women who have relatively few symptoms but desire smaller breasts for cosmetic reasons may also be candidates.
How do you set realistic expectations and formulate goals with a patient?
During our first consultation, we try to get a deep sense of what our patient's goals and desires are. I spend time with my patients getting to know their motivations, their goals, and their commitment to undergo surgery. We also spend time reviewing before-and-after photos and expected outcomes of breast reduction surgery.
In your experience, what is the most common age range for breast reduction?
Patients' ages range from 16 years old to 70+ years old, but the goals and motivations for the age groups often vary. Young women may desire breast reduction for improved comfort, but also to allow them to participate in sports, fit into their clothing better, and improve their overall self-esteem and well-being. Older women may desire improved comfort and to relieve back, shoulder, and neck pain.
How does the surgical technique differ for a vertical breast reduction versus a Wise pattern breast reduction?
A vertical breast reduction utilizes an incision pattern around the areola and a central, vertical incision on the breast. A Wise pattern, or full breast reduction incision pattern, requires an incision around the areola, a vertical incision, and a horizontal incision tucked underneath the breast in the fold. A vertical breast reduction may be performed in patients who require a small to medium reduction, while a full Wise pattern approach maybe be used in larger reductions.
What are the advantages associated with the two techniques?
The primary advantage of a vertical reduction is the lack of horizontal scarring underneath the breast compared to a full breast reduction. However, in many larger breasted patients, a much better shape can be achieved by utilizing the full incision pattern.
How do you determine which procedure is most appropriate and will best benefit the patient?
During the initial consultation, we perform a full medical history review and physical examination. During the exam portion, we take a number of measurements of the breasts and estimate the total amount of tissue to be removed. With this information, we then make our operative plan.
In what circumstances would a patient consider the liposuction-only technique for breast reduction?
A liposuction breast reduction may be possible for a small subset of patients who require a minor reduction in volume and have relatively soft breasts. Because no skin is removed with this procedure, candidates for this operation must have breasts with good skin tone.
What are the advantages and/or disadvantages of the liposuction technique?
The chief advantage of a liposuction breast reduction is that only a few, small incisions are used to remove the excess breast and fatty tissue. The chief disadvantage is that no skin is removed. Patients must have excellent skin tone of the breast or residual sagging may occur.
Contact Richmond Aesthetic Surgery
If you are interested in breast reduction surgery or you would like more information about Dr. Zemmel's techniques, please contact Richmond Aesthetic Surgery today.
Previous Post
Next Post