Richmond Aesthetic Surgery and Dermlounge featured on CBS 6 Virginia This Morning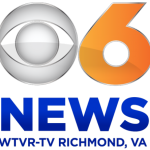 We are excited to be featured on CBS 6 'Virginia This Morning'. Below you will find 3 episodes that highlight the individualized care that Dr. Zemmel, Megan Goff, Rachel Duke and our entire staff offer to each and every patient.
Segment 1 – Dr. Zemmel and Megan Goff discuss the new Short Pump office and the consultation process.
Segment 2 – Rachel Duke NP, CANS discusses injectable filler treatments including BOTOX®
Segment 3 – Dr. Zemmel and Rachel Duke discuss the new location and treatments offered at both Richmond Aesthetic Surgery and Dermlounge