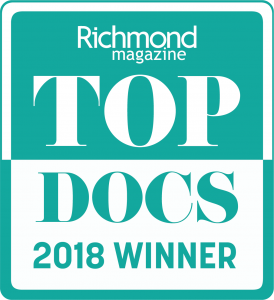 Our board-certified plastic surgeon, Dr. Neil J. Zemmel, has been recognized by Richmond Magazine as a "Top Doc" in Richmond, VA. Each year, Richmond Magazine publishes a list of local physicians who have been peer-nominated as the best doctors in their respective fields. For 2018, Dr. Zemmel earned the title of "Top Doc" for both Reconstructive Plastic Surgery and Cosmetic Plastic Surgery—the latter of which he received the highest number of votes of any professional within the category. Dr. Zemmel has previously been awarded this "Top Doc" honor from Richmond Magazine in 2014.
To begin the nomination process for the yearly "Top Docs" issue, Richmond Magazine contacts licensed professionals working in the medical field who are listed in the Virginia Department of Health Professions. After analyzing the results of an online survey, the magazine publishes the top nominated physicians for the benefit of the residents of Richmond and the surrounding areas.
Dr. Zemmel is proud to be included among such esteemed professionals in this year's list of "Top Docs." He believes that publications such as Richmond Magazine can serve as a valuable resource for prospective patients who are researching the best plastic surgeon for their needs. Ultimately, choosing the right plastic surgeon can significantly impact the patients' satisfaction with their results.
To read more about Dr. Zemmel's latest achievements, take a look at our latest press release.
Previous Post
Next Post