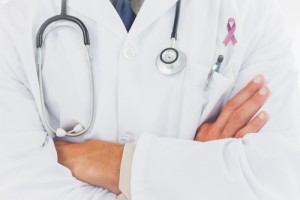 According to the American Cancer Society, approximately 12% of all women will be diagnosed with invasive breast cancer in their lifetime. This can be a devastating disease, and we feel it is our calling to help these women pick up the pieces. Our goal is to restore their form and shape through breast reconstruction to help them feel whole again.
Our team treats all of our breast cancer patients with dignity, respect, and compassion, giving priority to these women. We offer the latest and most advanced surgical techniques for reconstruction–including tissue expander with breast implant reconstruction and autologous tissue reconstruction through TRAM, DIEP, and latissimus dorsi flaps. Dr. Neil Zemmel also specializes in single stage direct-to-implant reconstruction. In properly selected patients, this avoids the need for a tissue expander and completes reconstruction in one surgery.
Of the many ways we help people at Richmond Aesthetic Surgery, taking care of breast cancer patients is one of the most intellectual and rewarding parts. We see the physical and emotional toll this disease can have on an individual and their family, which is why we are devoted to helping breast cancer survivors through compassionate care as they decide whether or not reconstruction is right for them.
To learn about your breast reconstruction options, and which technique may be best for your needs, please contact us to schedule your consultation. Our board-certified plastic surgeon Dr. Zemmel would be honored to help you as you continue your road to recovery.
Previous Post
Next Post