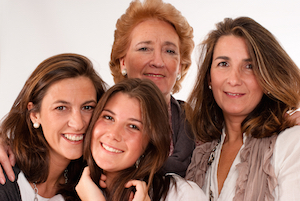 There's no doubt that people of all ages wish to improve certain parts of their appearance. While the specific concerns vary from person to person, our plastic surgeon, Dr. Neil Zemmel has noticed patterns among patients at Richmond Plastic Surgery. Depending on the age of a patient, there are procedures and treatments that tend to be popular.
While teenagers are not the most frequent visitors of a plastic surgery office, there are treatments that these patients tend to be interested in. Since there is a large psychological component to surgery at this age, procedures are strictly reconstructive until they reach the age of 18. Such reconstructive options include breast reduction, rhinoplasty, and otoplasty. In addition to these treatments, patients in their 20s tend to undergo enhancement and body contouring procedures, including breast augmentation and liposuction.
As people get into their 30s, they may begin to see the effect that aging has on the skin and body. Resulting from this, patients often look into such options as non-surgical facial rejuvenation and liposuction. This is also a common time for women to have children, which is why post-pregnancy concerns are also prevalent, with popular procedures being breast lift, breast enhancement, and tummy tuck.
Stay tuned for part two of our "Plastic Surgery Through the Ages" blog series to learn about popular procedures for people in their 40s, 50s, and beyond. If you wish to learn more about a specific procedure, or are interested in scheduling a consultation with our board-certified plastic surgeon, Dr. Zemmel, please contact our practice today!
Previous Post
Next Post