Liposuction
Liposuction Overview
Liposuction is the surgical procedure that is used to treat isolated pockets of fatty tissue.  While liposuction does indeed remove fatty tissue, liposuction should be thought of as a sculpting procedure and not simply as procedure to remove fatty tissue or a weight loss method.  Liposuction requires the use of small incisions placed within the natural creases of the body.  Metal cannulas are introduced through these small incisions, and fatty tissue is then removed between the skin and deeper muscle layer.
Liposuction works best in areas with relatively good skin tone.  Ideally the overlying skin has good elasticity with few stretch marks.  Once the fatty tissue is removed liposuction relies on the overlying skin to redrape over the area.  Postoperatively you may experience a moderate skin contraction over the area.  The areas of the body that respond best to liposuction are:
Upper and lower abdominal wall
Upper and lower flanks ("lovehandles")
Hips
Inner thighs and inner knees
Outer thighs ("saddlebags")
Chin and neck
Chest and pectoral area (men)
The Surgery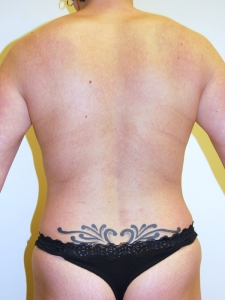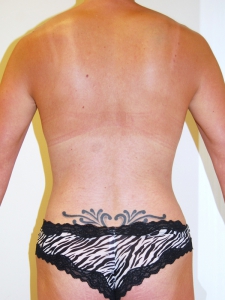 BeforeAfter
View Gallery
Liposuction takes approximately 1 to 3 hours depending on the number of areas treated.  Liposuction does not require any significant incisions across the trunk or extremities and in general is less invasive when compared to the excisional procedures (full or mini abdominoplasty).  The procedure calls for placing a few small 3mm or 4mm incisions across the trunk to allow access for fat removal. Dr. Zemmel places these incisions in hidden areas or in the natural creases of the body.  This allows them to heal remarkably well, leaving little evidence that the procedure was performed.
Dr. Zemmel believes the key to a successful liposuction procedure is using meticulous technique and proper cannula selection.  Dr. Zemmel uses small cannulas to give his patients a high-definition result.  Small 2mm and 3mm cannulas also cause very little post-operative bruising and swelling, allowing you to recover much quicker.  Dr. Zemmel will treat the deeper and more superficial layers of fatty tissue in each area.  A significant amount of fat will be removed from each area to give you a natural, sculpted, proportional appearance.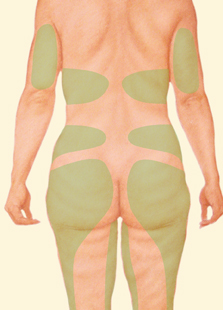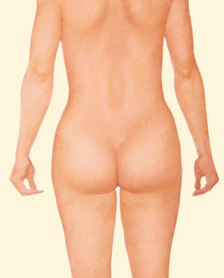 After the Surgery
You will be placed in a spandex-like compression garment after surgery.  This reduces the amount of postoperative swelling and bruising you may experience.  You will wear this garment for approximately 3 weeks after surgery.
Liposelection™
Liposelection™ is a variation of the traditional liposuction procedure.  Liposelection™ is similar to liposuction, but Liposelection™ uses ultrasound energy to loosen and break up fatty tissue before it is removed with the liposuction cannulas.  Ultrasonic liposuction can yield improved results in certain senarios.  Ultrasonic liposuction may give great skin tightening, more accurate fat removal, and reduced post-operative bruising and swelling when compared to traditional techniques.  Dr. Zemmel will discuss both traditional tumescent liposuction and ultrasonic liposuction with you during your consultation.
Contact Richmond Aesthetic Surgery
If you would like more information on liposuction procedures, or if you would like to talk more about your options in a confidential consultation with our plastic surgeon, please contact Richmond Aesthetic Surgery.