Obagi® Skin Care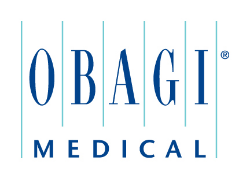 Obagi® Skin Care systems available at Richmond Aesthetic Surgery's Medispa are designed to quickly and effectively treat a variety of skin conditions. This popular line of prescription-strength skin care products works to repair your skin at the cellular level, ultimately helping to improve signs of wrinkling, sagging skin, hyperpigmentation, acne, and other conditions. With a customized at-home Obagi® skin care regimen, you can keep your skin looking healthy and refreshed for a long time to come.
The Benefits of Obagi® Skin Care
Obagi® skin care products can help your skin to restore itself, stimulating new and healthy skin growth and diminishing the effects of age and the environment. Obagi® can be a very effective way to improve skin conditions such as:
Fine lines and wrinkles
Skin laxity
Hyperpigmentation
Age spots
Sun damage
Acne
Using Hydroquinone, Vitamin C, and acne-fighting ingredients like Salicylic Acid and Benzoyl Peroxide, each system of Obagi® products is specifically designed to work together, ultimately producing faster results.
Obagi® Products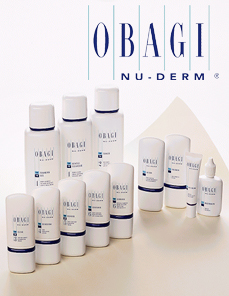 At your consultation, we will work with you to determine the system that can most benefit your specific needs. We offer a full line of Obagi® skin care products, including:
Obagi® CLENZIderm
Obagi® Nu-Derm
Obagi-C® Rx System
Obagi® Professional-C Serums
We also offer specialized Obagi® eye treatments and skin peels that can eliminate outer layers of dead skin cells and bring forth the healthier layers underneath.
The entire cosmetic enhancement team at our Medispa in Richmond is proud to offer these effective, medical-grade skin care products to help you renew and replenish your skin for a beautiful, healthy glow.
Contact the Medispa at Richmond Aesthetic Surgery
For more information on our Obagi® skin care products, or if you would like to schedule a consultation at our Medispa, please contact Richmond Aesthetic Surgery today.