What is a Short Scar Facelift (MACS)?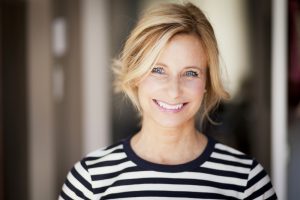 At Richmond Aesthetic Surgery, many of our patients seek facial rejuvenation procedures to achieve a more youthful, energized appearance. While a traditional facelift is still considered to be the gold standard in reversing the effects of facial aging, advances in surgical facial rejuvenation procedures have yielded new techniques that offer a number of unique benefits. For our patients seeking to lift and tighten the skin and underlying muscles of the face, we find that a short scar (or MACS) facelift can often be a great solution with a minimized recovery period and exceptionally natural-looking results.
With the MACS facelift technique, Dr. Neil J. Zemmel can lift and tighten tissues using a series of suspension sutures that help limit the necessary incisions as well as greatly reduce the risk of injury to underlying facial nerves. Due to the shorter incisions and refined surgical technique, the recovery from a MACS facelift can be much faster than that of more conventional facelift methods. To further improve enhancement, some of our patients also choose to combine this procedure with other complementary treatments – such as a neck lift, a brow lift, or blepharoplasty – for a more complete rejuvenation. If you would like to learn more about the MACS facelift, or to schedule a consultation, please contact our office today.