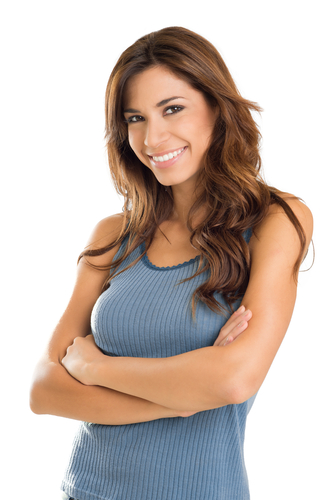 Our board-certified plastic surgeon, Dr. Neil Zemmel, is happy to answer any questions you may have about breast augmentation. The following are examples of some of the most frequently asked questions from patients who are considering breast enlargement. If you would like more information on the procedure, please contact Richmond Aesthetic Surgery.
Which breast implant is better, saline or silicone?
There is no right or wrong answer to this question. Breast implants are a personal preference.
Saline implants are placed in the breast pocket, and then filled with a sterilized saltwater solution. This allows the surgeon to adjust the volume if needed. You must be at least 18 years old for saline implants.
Silicone implants are filled with a cohesive silicone gel; it's not a liquid or semi-liquid. They are pre-filled and inserted as-is during surgery. You must be at least 22 years old for silicone implants. Both implants are very safe and FDA approved. Feel free to ask Dr. Zemmel and his staff for more information.
How will I know what size to choose?
Both implants are available in a wide range of sizes and profiles to fit different body types. During your consultation, Dr. Zemmel will evaluate and recommend what size he thinks will be proportional to your body. Dr. Zemmel will guide and educate you in choosing the right implant for you and the look you want to achieve.
What is the recovery time?
Usually about 7-10 days. Resume normal activities, like heavy lifting and exercise, within 3-4 weeks.
What "cup size" will I be afterwards?
This is probably the most frequently asked question – and understandable since you want to go out and buy all new bras! Just like clothes and shoes, there is no universal size guide for bras either. Each brand/manufacturer sizes their bras differently. A Victoria Secret bra may say you are a 34D, while a Macy's bra may say you are a 34C. Consult with Dr. Zemmel when you may purchase new bras, after the swelling has gone down.
Contact Richmond Aesthetic Surgery
If you would like to learn more about breast augmentation, breast implants, and other aspects of the treatment process, or if you would like to schedule a consultation with Dr. Zemmel to discuss your options, please contact Richmond Aesthetic Surgery.
Previous Post
Next Post