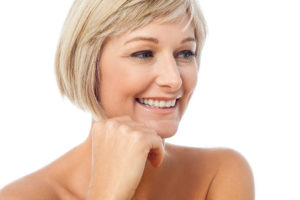 The MODA (Minimally Operative Directed Aesthetics) Makeover is a combination procedure designed to help patients rejuvenate their facial appearance with minimal incisions, minimal recovery, and maximal results. This surgical method was created by our plastic surgeon upon finding that many people want the long-lasting results of facial rejuvenation procedures but without the associated downtime. These patients are often already receiving routine non-invasive treatments, like cosmetic injectables, but these methods are no longer providing the desired rejuvenation as the patients continue to age.
As facial concerns become more noticeable over the years, patients often want more advanced solutions that can offer lasting outcomes. However, not everyone is a good candidate for traditional surgical procedures, like facelift, neck lift and brow lift surgeries, and not everyone is interested in undergoing in-depth procedures because they cannot afford the postoperative downtime needed to recover. To help these patients achieve their desired facial rejuvenation through the most conservative techniques possible, our plastic surgeons created their own method of facial rejuvenation: the MODA Makeover.
What is the MODA Makeover?
The mission of the MODA Makeover is to provide longer-lasting results compared to non-invasive options, which either must be repeated to maintain results or cannot achieve the same level of rejuvenation.
The word Moda translates to "fashion" in Italian, and it is derived from the Latin word for "way or method of doing something." This meaning perfectly describes the MODA Makeover, which approaches each patient's individual needs through a personalized treatment plan that uses the latest minimally invasive techniques. The plan is directed to the expressed concerns of each patient to help them achieve their ideal aesthetic outcome. The MODA Makeover is typically performed as outpatient procedures, and patients can return to work within approximately 10 days.
Am I a candidate?
Determining if a patient is a good candidate for the MODA Makeover is crucial for them to achieve optimal results. The most common age for patients who are considered good candidates are those between their 30s and 50s. At this time, age-related concerns typically become more noticeable. These often include:
Depleted volume in the cheeks
Deep tear troughs
Jowls around the cheekbone area
Tired-looking eyes with drooping eyelid skin
Bulging or loose skin of the neck
MODA Makeover Procedures
Since the MODA Makeover is directed to each individual's aesthetic goals, the combination of procedures will vary from person to person. Common procedures performed as part of a MODA Makeover include: fat grafting, liposuction of the cheek and neck, minimal incision neck lift, transconjunctival (skin-only) blepharoplasty, and laser resurfacing. There is minimal risk associated with these procedures, as well as a short recovery period.
By combining multiple procedures into one plan, patients can receive a comprehensive yet natural-looking outcome that lasts longer than results achieved from non-invasive treatments.
Upper Facial Rejuvenation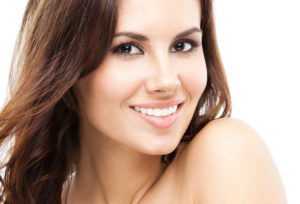 The eyes and upper face are typically the first places to begin showing signs of aging. This is due to the loss of fatty tissue that helps create a youthful facial contour. Tear troughs may gradually look deeper, and the eyelids may develop excess skin, causing a tired and sunken appearance.
Although injectables like JUVÉDERM® are often utilized to correct issues related to volume loss, facial fat grafting is a highly beneficial alternative that restores volume without the need for routine follow-up appointments. For the excess skin around the eyes, a transconjunctival blepharoplasty can be a viable option, as it only addresses the sagging skin, providing the subtle rejuvenation many patients seek without an extended recovery period.
Midface Rejuvenation
Patients with age-related concerns of the midfacial region typically show signs of volume loss, especially in the cheeks, which is a common result of the natural aging process. Facial fat grafting is an ideal solution to address this, as it can replenish fatty tissue in the depleted areas for a healthy-looking and more plump appearance.
Neck Rejuvenation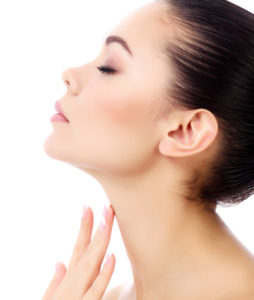 Another area of the face that tends to develop unwanted signs of aging is the lower face and neck. Skin can become lax beneath the chin, and/or fatty deposits may develop, causing the neck to lose its once youthful definition. Jowling and bulging may also occur at the lower border of the jawline, where it once had a smooth contour.
Fullness and mild jowling can often be addressed with neck liposuction, improving the definition in this problem area. Those with mild skin laxity are typically better candidates for a minimal incision neck lift, through which the stretched skin can be gently tightened. Since this is less invasive than a traditional neck lift, the recovery is typically much shorter, only lasting about 5 to 7 days.
What to Expect During the Procedure
In general, the MODA Makeover takes about two hours to complete and is typically an outpatient procedure. For most patients, a local anesthetic and mild sedation are used, though some patients may require general anesthesia, depending on the extent of their procedures.
Recovering from Your MODA Makeover
"They were very accommodating, thoroughly discussed any concerns I had, and produced results I am more than pleased with!"
Pain following the MODA Makeover is typically minimal, though any discomfort can be managed with pain medication. It is normal for patients to experience mild swelling and bruising, but this should fade within the first 7 to 10 days. To help discourage swelling for the first couple days, patients should keep their heads elevated. Most patients report feeling more like normal after the first day or two, gradually resuming their daily routine. Sutures are removed after about one week into their recovery.
More personalized details will be provided to you during your consultation. If you are determined to be eligible for the MODA Makeover, he will work closely with you to create a more age-appropriate aesthetic in which you feel happy and confident.
Contact Richmond Aesthetic Surgery
To learn if you are a good candidate for a MODA Makeover, please contact us to schedule your consultation.
Dr. Zemmel is wonderful! He has a great bedside manner and makes you feel very comfortable. He answers any quesitons you have. His work is amazing!! Laurie L.

Laurie Lewis

June 06, 2013

12345