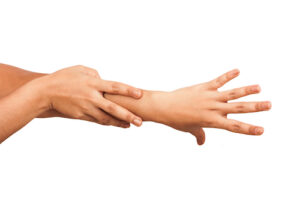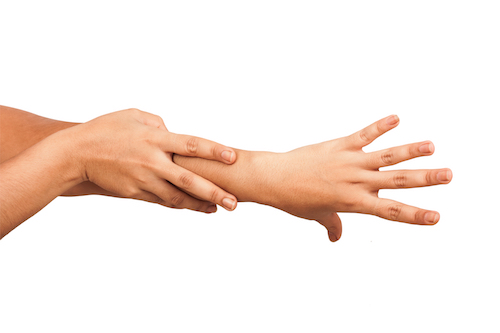 The skin undergoes many changes as we get older, and one quality that many people don't like is the "crepey" appearance their skin develops. Crepey skin often becomes noticeable as men and women enter their 40s and 50s. It is characterized by a thin, finely wrinkled texture that looks and feels fragile. Sun damage and aging are two of the biggest culprits of developing crepey skin. When it comes to the sun, harmful UV rays decrease the skin's elasticity, which makes it seem looser and thinner. The natural aging process also contributes to this fragile-looking skin, as collagen and elastin gradually deplete.
Although crepey skin is often inevitable, there are certain treatment options that can help firm and tighten skin.
While topical creams can help to some degree, they don't always provide adequate improvement, since the root problem—the loss of collagen and elastin—are deeper than topical creams can address.
Radiofrequency treatments have been shown to improve mild to moderate crepey skin. These procedures work by heating deep into the skin to stimulate collagen. As the underlying structure is rejuvenated, the outer skin can take on a tighter aesthetic.
For patients with more advanced needs, lifting procedures—such as those recommended as after major weight loss contouring surgery—can offer more permanent and significant results. From facelift and neck lift surgeries to arm lift and thigh lift procedures, patients with lax, thinning skin can achieve a more youthful appearance as the trouble area is lifted and tightened.
To learn about your best options, it can help to meet with a board-certified physician who is experienced in cosmetic treatments for aging skin. Dr. Neil J. Zemmel is a board-certified plastic surgeon at Richmond Aesthetic Surgery. He is well-known for his expertise with a wide range of cosmetic procedures, and his team at the Dermlounge medical spa also offers a variety of minimally invasive treatments to address common skin concerns.
Learn how you can improve the look and feel of your crepey skin by contacting our office today! Our aesthetic professionals will evaluate your needs and recommend the most beneficial solutions based on your skin condition and aesthetic goals.
Previous Post
Next Post