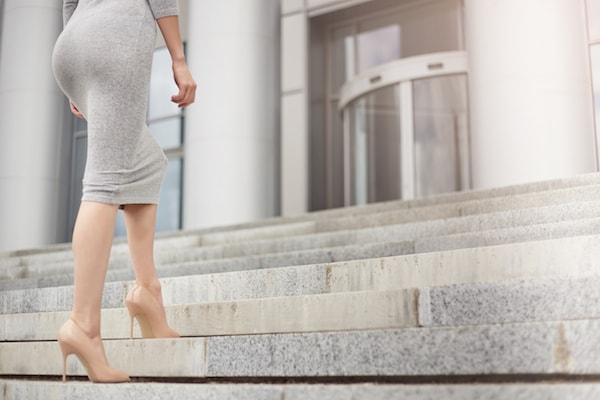 The raw, uncomfortable feeling of thigh chafing is a common problem. It can turn simple activities, such as going for a stroll, into highly unpleasant experiences. Because chafing is especially prevalent in those with enlarged thighs and excess skin, it is an issue often faced by those who have undergone extreme weight loss, such as after bariatric surgery. Fortunately, it can be prevented and even resolved with the help of our plastic surgeons, Neil J. Zemmel, MD, and Karishma Reddy, MD. They have helped countless patients treat the underlying cause of chafing, as well as contour their post-bariatric surgery bodies, through a variety of remedies.
Generally very easy to identify, chafing tends to manifest as bumpy, red, rash-like skin in areas that frequently rub together and cause fiction, particularly the thighs. This is why you've probably noticed chafing while walking around in a skirt or shorts for a long period of time. If you've undergone major weight loss, excess skin on the thighs can make the chafing even worse.
Chafing varies in severity, sometimes manifesting as a major issue and other times as a minor irritation. For the latter scenario, we recommend you try these short-term techniques:
Using rash cream or ointment to ease inflammation
Wearing leggings or longer pants when doing significant walking 
Trying out an anti-chafing band
Adopting a diet-and-exercise regimen to further remove excess fat
The above have proven effective for more mild cases of thigh chafing. For somewhat more moderate chafing, you may benefit from CoolSculpting®. This popular non-surgical treatment is designed to remove fat cells by freezing them, and thighs are a common target area. The procedure rarely lasts longer than an hour, typically requires no downtime, and generally produces long-lasting results. 
For those with more severe chafing and/or redundant skin in the thighs, liposuction with or without a thigh lift may be a more ideal solution. A surgical procedure, liposuction is best suited to remove large amounts of isolated fat, which can build up on the abdomen, flanks, buttocks, and, of course, thighs. We have found that liposuction can be helpful in sculpting a post-bariatric surgery body to a more firm and contoured shape when isolated pockets of fat are present. Alternatively, a thigh lift may be in order if you have acquired large areas of excess skin on the legs as a result of major weight loss.
For more information about preventing and treating thigh chafing, contact Richmond Aesthetic Surgery today.
Previous Post
Next Post