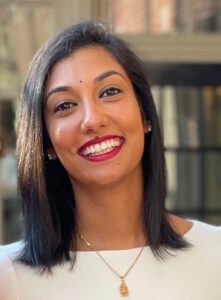 Karishma Reddy, MD is a plastic surgeon committed to helping patients feel beautiful through state-of-the-art cosmetic and reconstructive procedures at Richmond Aesthetic Surgery. She has maintained a lifelong passion for helping people feel more confident in their bodies and is excited to bring her talents to the Richmond community. While originally an Atlanta native, Dr. Reddy attended the University of Miami after being awarded the Dean's Scholarship. She obtained a Bachelor of Science degree with a major in neuroscience and psychobiology and graduated with honors.
Dr. Reddy received her medical degree from the Medical College of Georgia and graduated at the top 5% of her medical college class. In her time in medical school she was inducted into the Alpha Omega Alpha medical society, Phi Kappa Phi honor society, as well as the Gold Humanism Honor Society for her outstanding academic and clinical accomplishments.
Following medical school, she matched into a competitive integrated plastic surgery residency program at the University of North Carolina in Chapel Hill. She rigorously trained at UNC for six years doing over 2000 plastic and reconstructive surgeries of the face, breast, and body. During her time in training she was awarded the Keith Amos Clinical Excellence in Breast Surgery Award as well as many other accolades. She has also authored multiple peer-reviewed publications in breast surgery and has presented her research at multiple national conferences.
Dr. Reddy performs the full range of aesthetic surgery with a special interest in breast and body aesthetic surgery as well as breast reconstruction for breast cancer patients. When not in the operating room, she enjoys spending time with her husband on the golf course or in the kitchen making South Asian-based cuisine. She is a mom to her sweet one-year old boy, Kian, and stays busy trying to keep up with him. As a mother herself, Dr. Reddy has learned firsthand the changes that pregnancy and time can have on a woman's body. Dr. Reddy is thrilled to join Richmond Aesthetic Surgery and is excited to help you meet your aesthetic goals whatever they may be.